Shop
My current range, from me to you.
Soothe Balm Fragrance Free for hands and body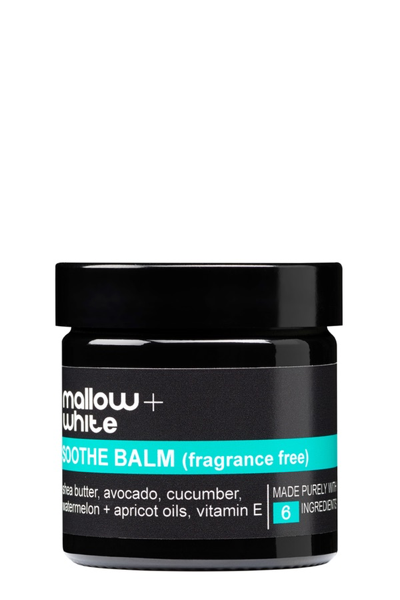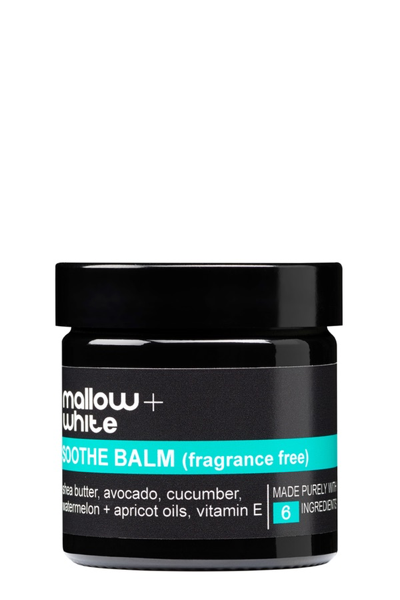 Soothe Balm Fragrance Free for hands and body
This deeply intensive balm is 100% natural, unscented and made with organic, fairly traded shea butter. It is made with carefully selected ingredients to soften, soothe and protect dry, thirsty skin.
This Soothe balm is vegan, and is free from mineral oils, parabens, artificial fragrance, essential oils and synthetic additives.
"This balm leaves the skin so incredibly velvety soft. It is made for those who have sensitive or allergic skin and don't want products with essential oils. It's made with the wonderful superfood ingredients of avocado, watermelon and cucumber oils, with a very delicate scent of cucumber. Just gorgeous." From Joanna (Founder of Mallow + White)
Key Benefits
How To Use
This balm is very intensive, and only a raindrop sized amount is needed for each hand. It gently melts as it comes into contact with the heat of your skin and absorbs to soften and protect dry thirsty hands. It is also suitable for any dry skin areas on the body that need an extra moisturising, softening boost.